I thought I'd post up a few pictures of some work ive done on the M5 this winter.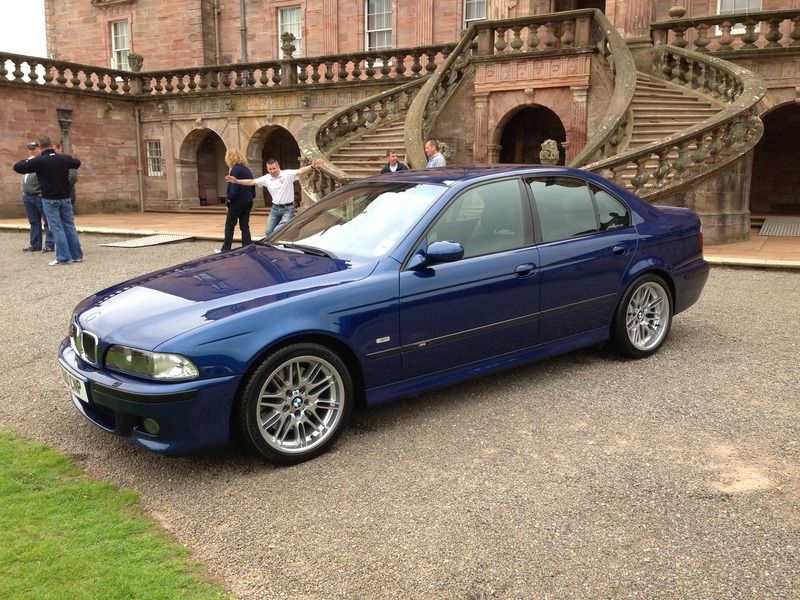 First up was a rather annoying Oil leak from the left bank. I replaced the cam cover gaskets last year when it was off the road for winter. I thought that was the cure, but no...so off with the plenum again....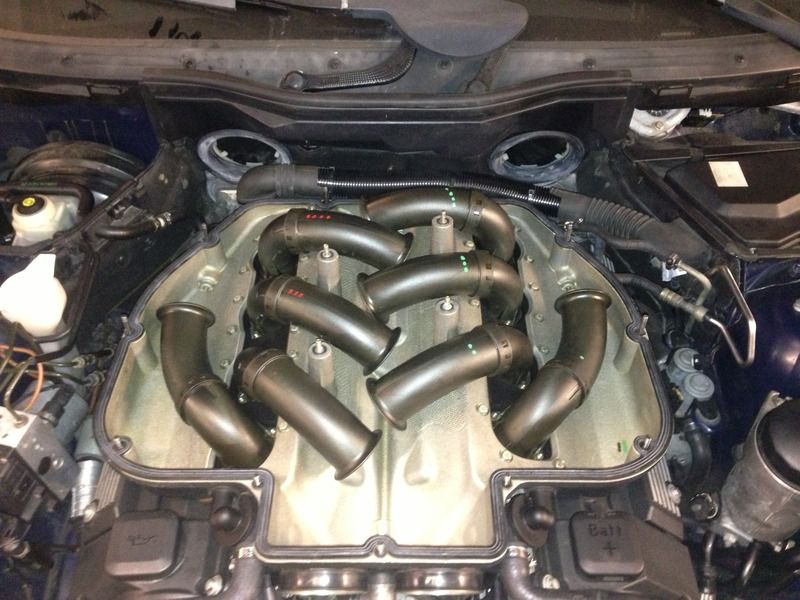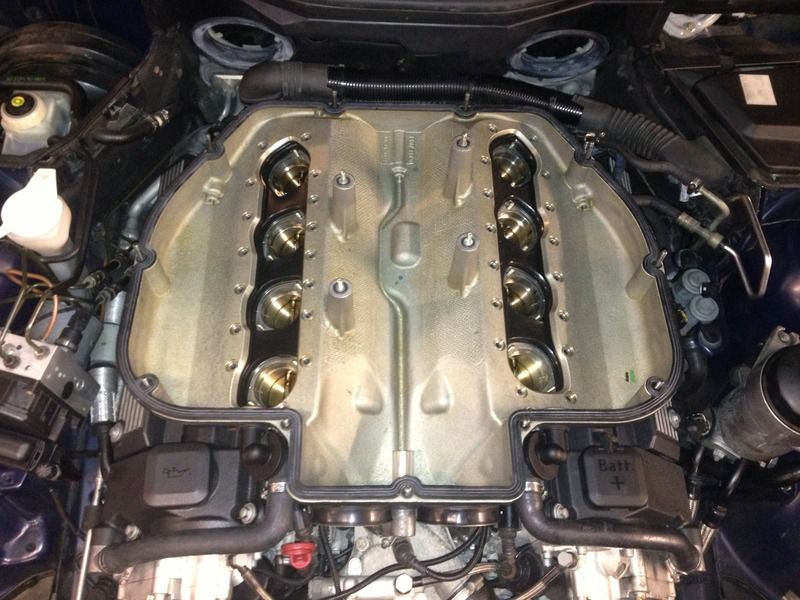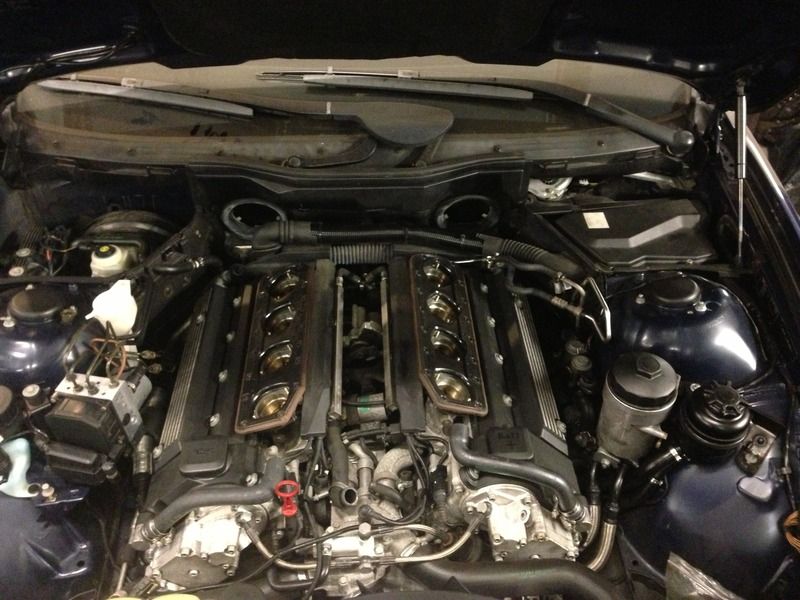 The Power steering pipes had been leaking and as well as a leak from cam cover, i spotted the o-rings on the vanos solenoids had been leaking too. So they got replaced too.

Also while the coil pack covers were off, i rubber them down and laqured them. Much better.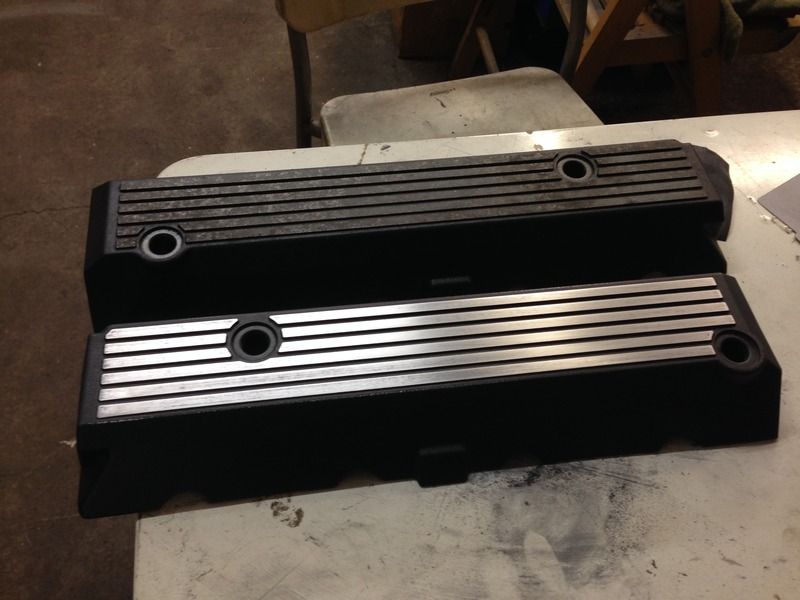 Next up was the brakes. I had a bad wobble under braking, so i decided to have the discs skimmed, then i painted the centres...
Then whilst the brakes were off, i thought i'd check the front wheel bearings, i gave them a spin......yip both rumbly, two new wheel bearings required..nice....
The calipers were looking scabby, so i stripped them then had them powder coated and rebuilt with some new seals...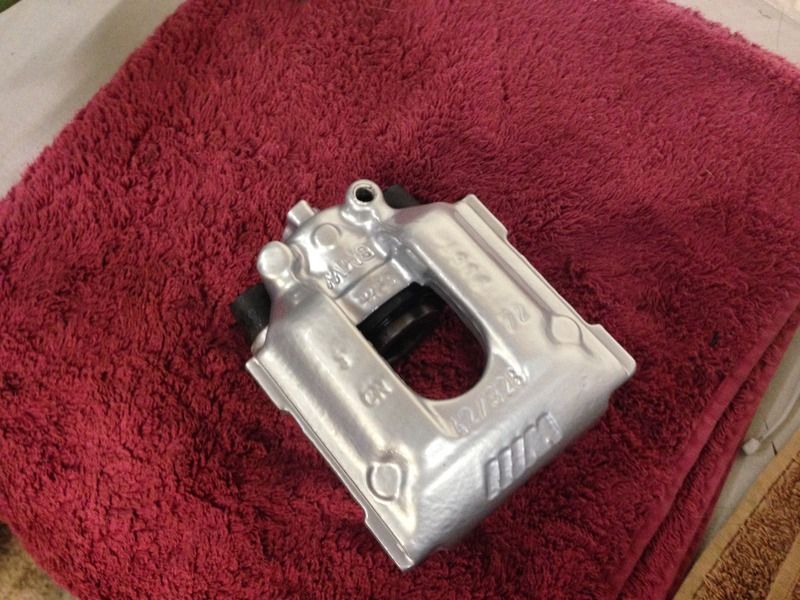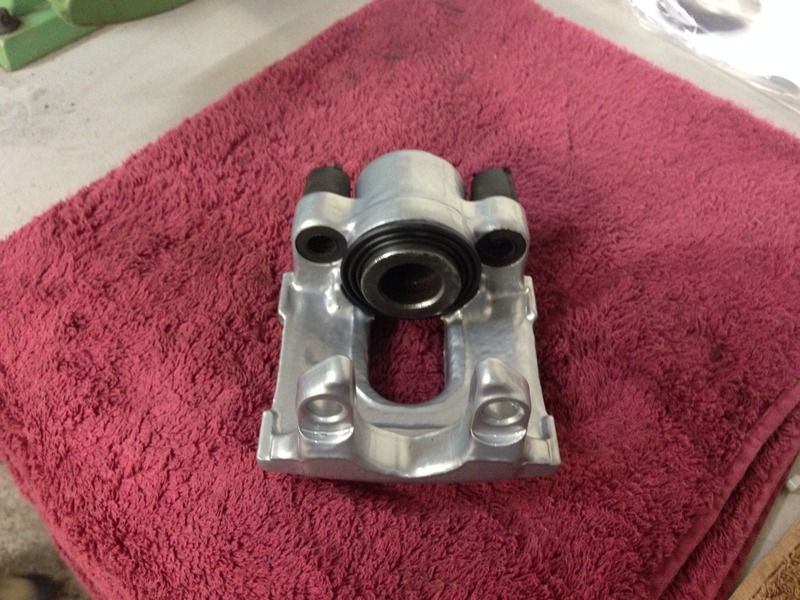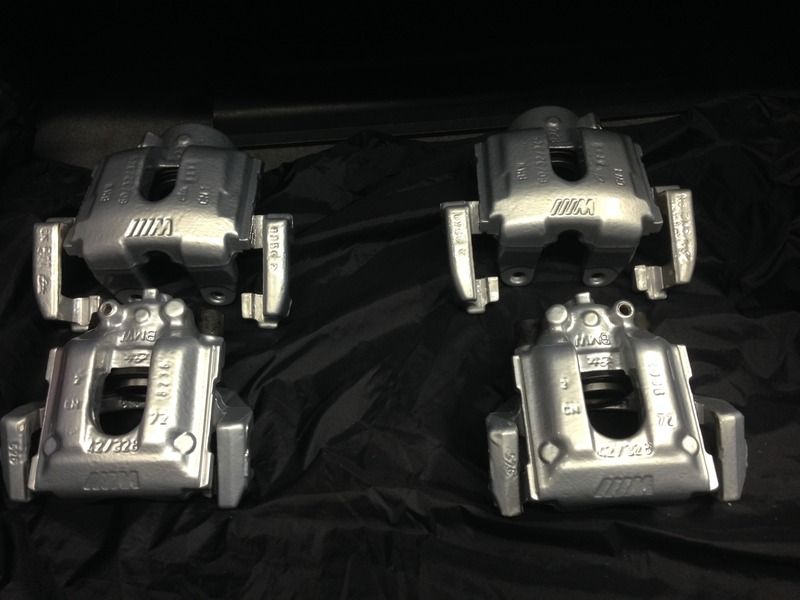 Much better.
Next up was the usual culprit of the M5, leaking diff seals, so exhaust off, clean it up, diff out, refurb and back in.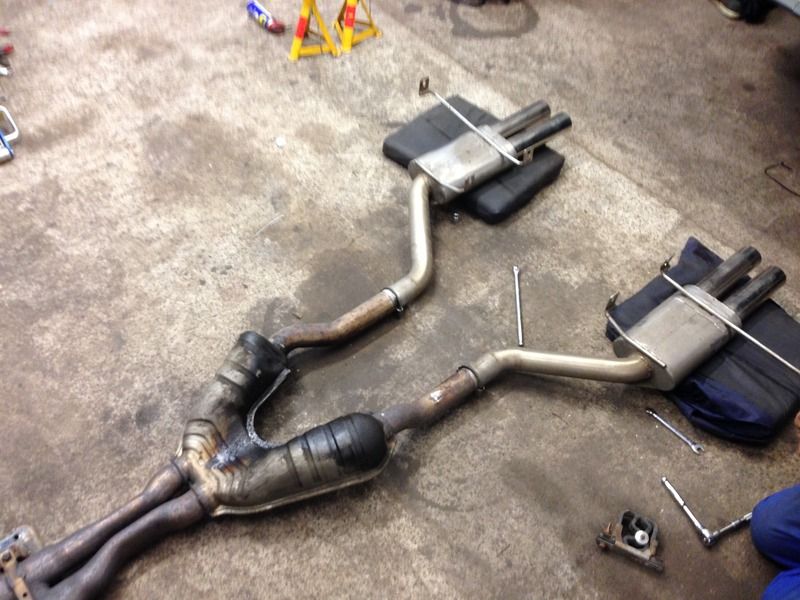 Out...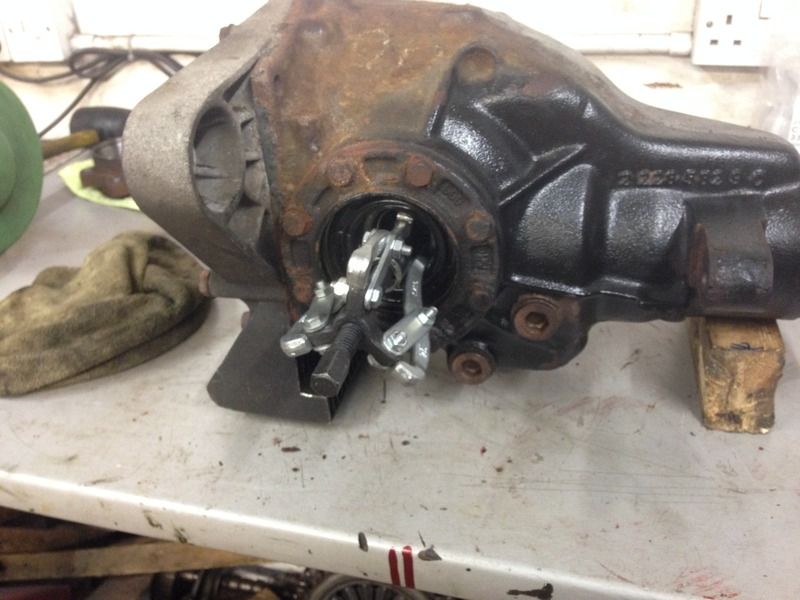 In...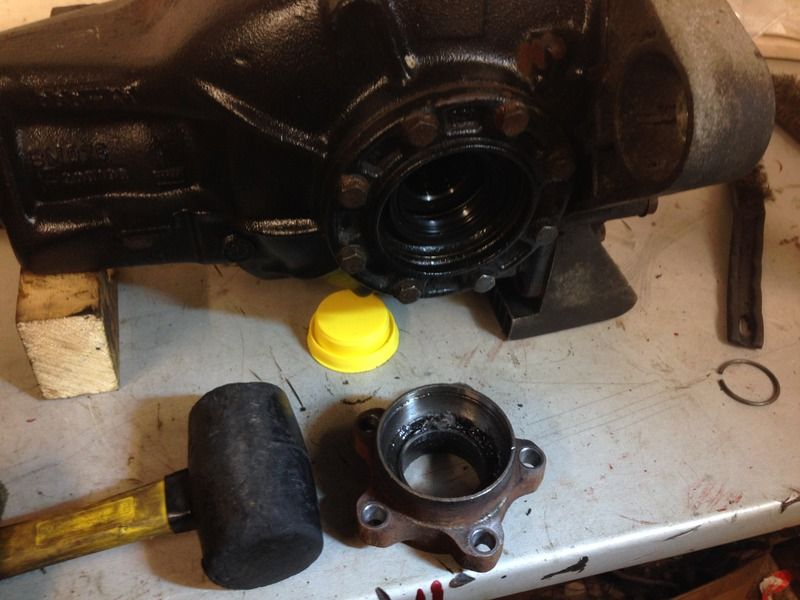 Repaired and cleaned...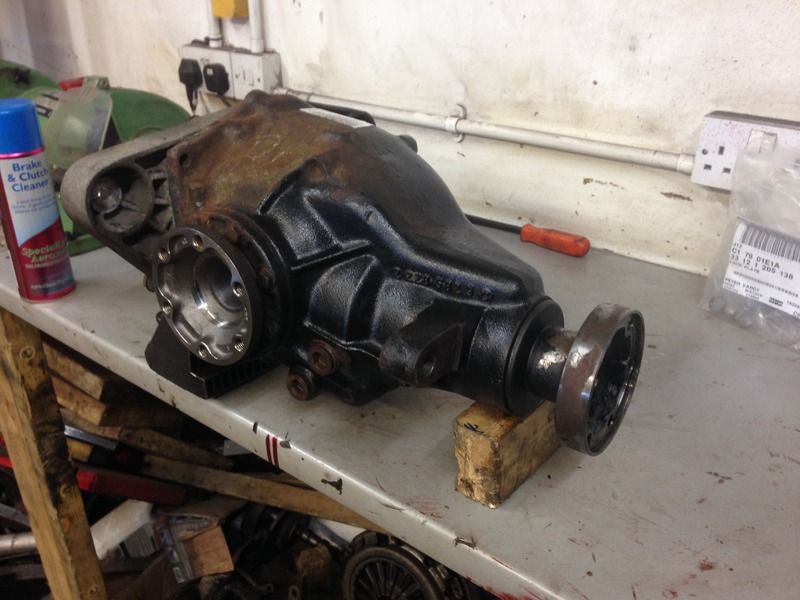 After a quick ru of the engine, the oil leak was back, so back off with the plenum and cam cover, Hylomar gasket sealent and back on....again...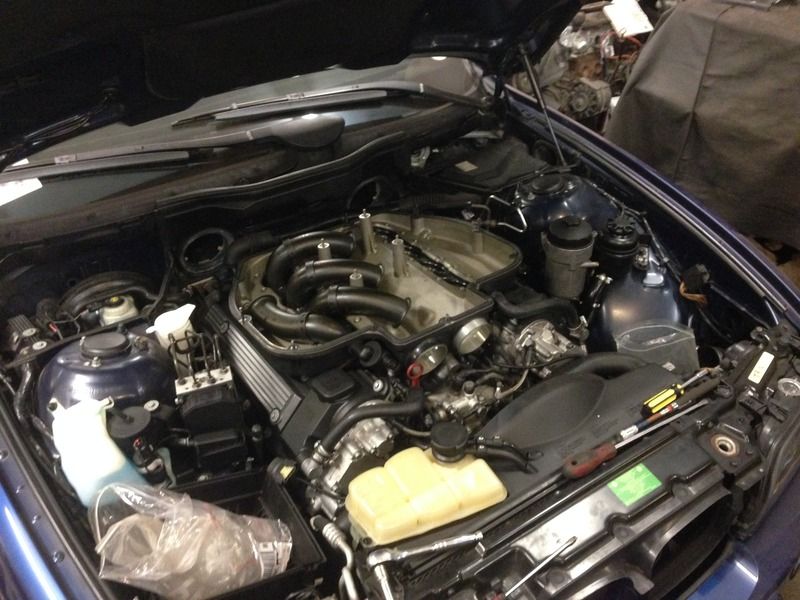 Thats most things for now, tomorrows job is to clean and refit the under trays, bleed the brakes again and a few small clips and drive home!!Oh yeah and a wash its manky from dust in the unit!!
A BIG thanks to Cambell for all his help as usual!