For a limited time only, we are giving Free Standard UK Mainland shipping for orders over £40.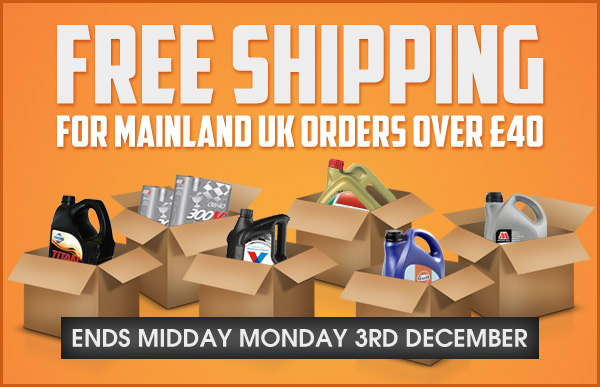 We are unable to extend this offer to some post codes in Highland & Grampian - Use voucher code
ISLANDS
for a £5 shipping discount to UK non mainland / excluded destinations.
Don't forget you can combine our free shipping offer with our other current offers.
View all current offers here >>>>
Plus...
Win an Apple iPad Mini 16GB worth
£269
, no questions! Just enter your details for your chance to win.

We will end the competition on the 18th December, so the winner will receive their brand new Apple iPad Mini just in time for Christmas.
As always, If you have any questions or need any advice then you can call us Monday - Friday 8.30am to 5.30pm on 01209 215164 (Option 2) or alternatively email us at [email]sales@opieoils.co.uk[/email].
Safe motoring!
- The team at Opie Oils